A MASSIVE freight subsidy has been announced to help ease the pressure on remote Queenslanders in Cape York, Torres Strait and the Gulf.
Minister for Transport and Main Roads Mark Bailey made the $64 million announcement at Monday's Cost of Living Summit on Thursday Island.
It's a decision that has been welcomed by community and business leaders from across the region.
"Last year, my department conducted a review into remote community freight systems which identified the need for a more targeted, sustainable approach to managing freight disadvantage across the state," Mr Bailey said.
"This funding will target the high price of freight that is fuelling cost-of-living pressures, delivering on a package of work that addresses the unique challenges of transporting essential goods to these remote regions."
Torres and Cape Indigenous Councils Alliance chairman and Kowanyama mayor Robbie Sands said it was a great result.
"TCICA welcomes Minister Bailey's announcement for a freight funding package to cover the Torres Strait, Northern Peninsula, Cape York, and Gulf region of Queensland," he said.
"Our recent freight equalisation study highlighted the cost-of-living realities faced by our people because of high transport costs, especially for those living on remote islands in the Torres Strait and on Mornington Island.
"This will go a long way towards helping to lower freight costs, while also finding ways to better coordinate regional supply chains and improve cold storage to keep produce fresher for longer.
"We commend the Queensland government for listening to us and we look forward to working together to find long-term solutions to the challenges our communities face."
Premier Annastacia Palaszczuk said her government was pleased to be able to help.
"During last year's Torres Strait Community Cabinet, the local community made it clear that one of the biggest challenges for the region was freight," she said.
"We listened to the community. We're delivering this funding package to tackle that challenge head on.
"By subsiding some of the freight costs to the Northern Peninsula, Torres Strait, Cape York and Gulf regions, we can ease pressure on local suppliers, and reduce one of the major factors making things like food, and clothing more expensive."
Because of the timing of the announcement, Cape York Weekly was unable to get all the details on how the freight subsidy will work.
In a statement, the government said the $64 million would be spent over five years and that "funding will be directed toward targeted subsidies for multi-modal freight services".
It also said it would include the appointment of freight coordinators to "manage complex supply chains" and the "development of community infrastructure", such as cold storage.
"The Palaszczuk government will work closely with community, all levels of government and industry leaders to design and deliver these measures," the statement read.
Marine freight company Sea Swift is likely to play a big role in the rollout of the subsidy and chief executive Dwayne Freeman said it would work with the government to help communities get the most bang for their back.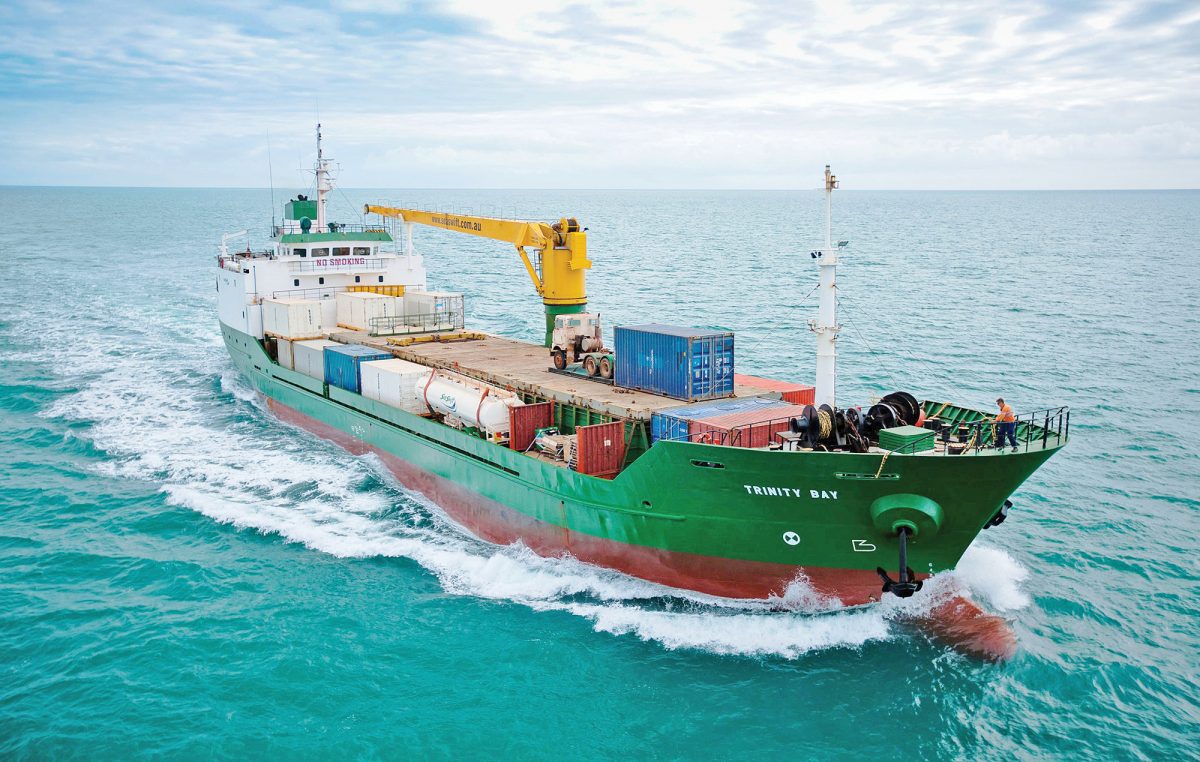 "We welcome today's freight subsidy announcement made at the cost-of-living summit on Thursday Island," he told Cape York Weekly.
"Sea Swift has long been supportive of any initiatives to reduce costs felt by the remote communities we service.
"The combination of the remoteness of the communities and the long and fractured supply chain results in higher costs to the customers in these communities.
"We will work with the communities and government on the structure of the subsidy to ensure the communities receive the full benefit."
Supermarket operator Community Enterprise Queensland went into Monday's summit full of hope that solutions would be found to help ease the burden on families.
"Like everyone else, we are concerned about the current rate of inflation and the impact this is having on the communities we serve," CEO Michael Dykes said.
"Average freight costs have increased 12 per cent in two years, and CEQ does not raise our prices to cover freight costs, we absorb them over the entire business.
"We also have cost burdens not faced by other store operators, such as requirements for satellite IT back-up and back-up power generators, with the most recent generator costing $500,000 at our main (Thursday Island) store.
"We want CEQ to continue to deliver affordable groceries to families in some of the most remote parts of Australia to ensure that the communities where we operate enjoy the same quality and choice as people living in larger centres at the best possible price."
Despite rising freight costs, CEQ said it regularly performed better than mainland rivals when it came to pricing on healthy items.
It also has the same price for fresh produce and meat across all CEQ stores, meaning consumers at Napranum or Lockhart River pay the same as those shopping at Doomadgee or an outer island.
Member for Cook Cynthia Lui said she recognised the struggle for families in remote areas and said there would be more action to come from Monday's summit.
"Fuel, food and utility costs have all increased, and we understand the impact these rises have on households and businesses," she said.
"I've been advocating strongly for government and private enterprise to collaborate to bring down the cost of freight to these regions.
"If we can reduce the cost of getting goods and services into these remote parts of Queensland, we will reduce financial pressures on households and businesses."
Meanwhile, the state and federal governments announced a joint $80 million package on Sunday to upgrade marine infrastructure in the Torres Strait.
The money, to be spent over the next six years, will target jetty and boat ramp infrastructure in urgent need of repair and upgrades, which the governments hope will also help increase freight efficiency.