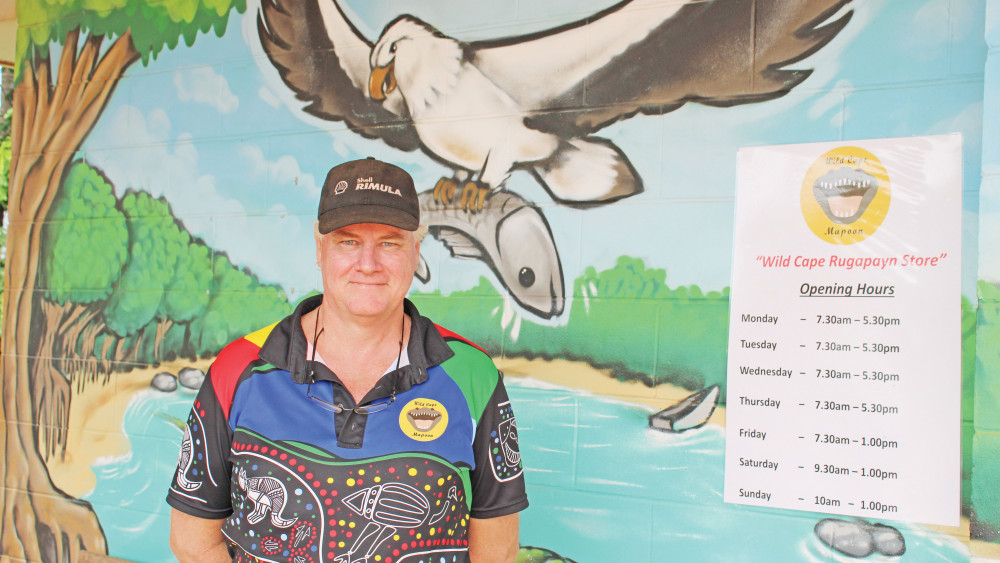 MAPOON'S Wild Cape Cafe has one of the best burgers you can buy in Far North Queensland and is probably one of the cheapest, too.
Cafe owner Patrick Akenson didn't want to rip off the remote Aboriginal town he has called home for more than a decade, which is why he made his prices affordable.
The takeaway food was not only a big hit with locals.
Word quickly spread south and Weipa residents were doing day trips to Mapoon for a spot of fishing, a swim at the splash park and, of course, a burger.
Tourists started arriving in bigger numbers, too.
This was all pre-COVID, of course.
The last two years have been difficult for the business, even when COVID-19 hadn't made its way into Cape York, because locals didn't want visitors.
Next door to the cafe is the Mapoon store, the community's only shop and fuel outlet.
Owned and operated by the Mapoon Aboriginal Shire Council, it has been a difficult business to operate due to staff turnover and the fact there is a giant Woolworths an hour down the road in Weipa.
Last year, with the council struggling to find someone to run the store, Patrick and his wife Lou, a Torres Strait Islander who calls Mapoon home, decided to step up and take on the responsibility.
"I think we took over on November 11 and it's been hard work," Patrick said on Sunday afternoon, one of the rare times he has off.
"We've had the wet season, we've had COVID … it's been harder than you would like."
While Mapoon might not appear to be the most remote community in Cape York, it sure can feel like it at times.
It has no passenger air service, it gets no barge service and relies on a dirt road to Weipa for all of its freight.
The quality of the road can be hit and miss, although it's mostly the latter at this time of year.
"We get our freight through Tuxies (Tuxworth and Woods truck company) and when the road is closed to Weipa they use Sea Swift," Patrick said.
"So it's a juggling act because we need our suppliers down south to get the freight to Tuxies at a specific time each week and if they miss the delivery, we have to wait a week."
The good news for Patrick and Lou is that it's unlikely to be a permanent arrangement.
The Mapoon council is constructing a new store, which is supposed to be finished later this year, which will likely have a new independent operator.
"We just wanted to help out and make sure Mapoon still had its store. A lot of people rely on the store being open."
With COVID cases now rife throughout the community, the store has also started a boutique home delivery service for those unable to leave their homes.
"They ring up and put in their order and we deliver it to them in the afternoons," Patrick said.