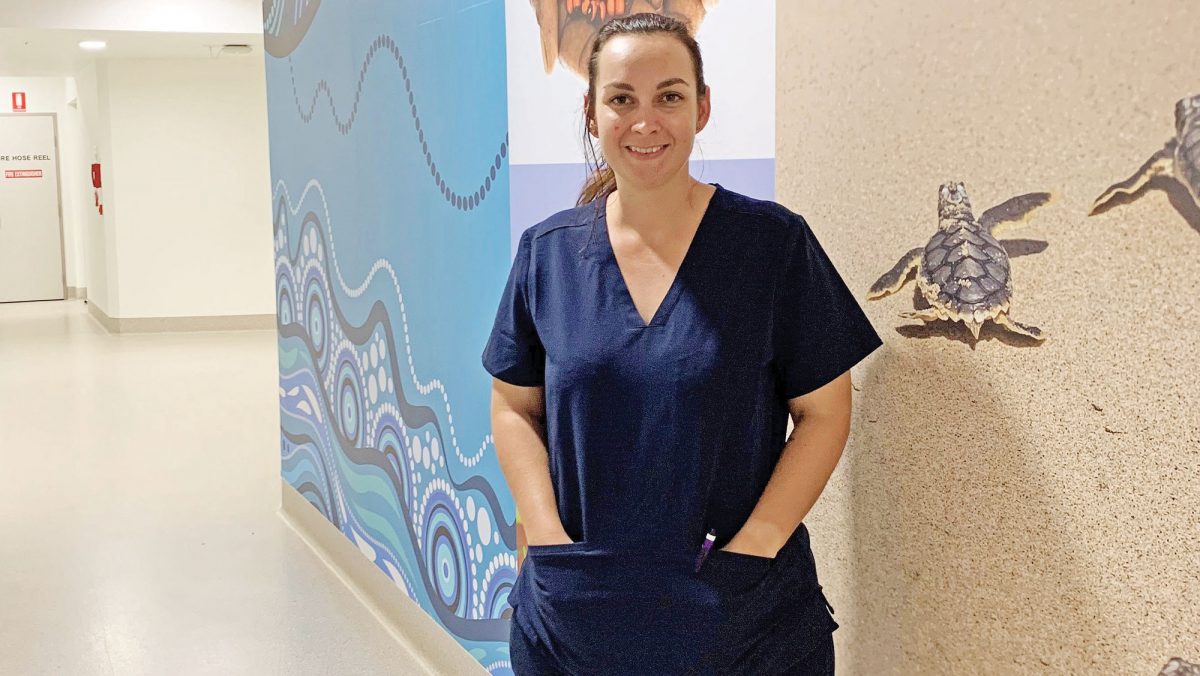 FIFTH-generation Cape resident Jess McDougall is among four new nurse graduates welcomed to the Torres and Cape Hospital and Health Service in 2023.
Becoming a nurse was a dream Ms McDougall never thought would become reality.
"I'm thrilled to be able to join the nursing team as a new registered nurse," the Coen local said after joining the team at Weipa Hospital.
The mother of two started her career at the Coen Primary Healthcare Centre, taking a role after finishing high school.
For the past nine years though, she has been working at Weipa, predominantly in the patient travel team.
Ms McDougall said initially she didn't think she had the dedication for university, but was inspired by a previous colleague at Coen and her mum, who graduated as a teacher as a mature-aged student.
She bit the bullet and signed up to sign up to nursing through Central Queensland University, juggling full-time study, part-time work, two young children and a shift-working husband.
"As part of my studies, I was able to do my first and last student placements at Weipa," she said.
"It's been a real advantage knowing the workplace and having colleagues around whom I know."
TCHHS executive director of nursing and midwifery Services Kim Veiwasenavanua said the new graduates were working in Weipa, Cooktown and Thursday Island.
"We are happy to welcome them as they begin their careers with the Torres and Cape HHS,'' she said.
"They are an important part of our team, and we value the contribution they will make.''
Ms Veiwasenavanua said the new nurses would undertake a 12-month graduate program that involved theoretical and practical assessments.
"Registered nurse graduates and midwives are provided support and mentorship by experienced staff to help make the transition from studying at university to life in the workforce," she said.
"They have chosen a rewarding and fulfilling vocation that provides many pathways for career development and is a fabulous way of serving the community in which we live.
"We hope their first year of practice in our diverse health service will open their eyes to the opportunities and diverse range of professional experiences in our region and opt to continue their career with us in the future."